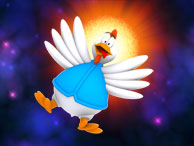 Would you like to be kept up-to-date with news and developments on your favourite InterAction studios game? Would you like to be notified of free updates for your registered or demo games? Perhaps learn about about a new free Special Edition that was just released?
Then subscribe to our newsletter, and everything will be delivered right to your inbox. Never miss a news item, game update, or special offer again!
The newsletter is very low traffic and you can unsubscribe at any time, so there's nothing to lose (and so much to gain)!